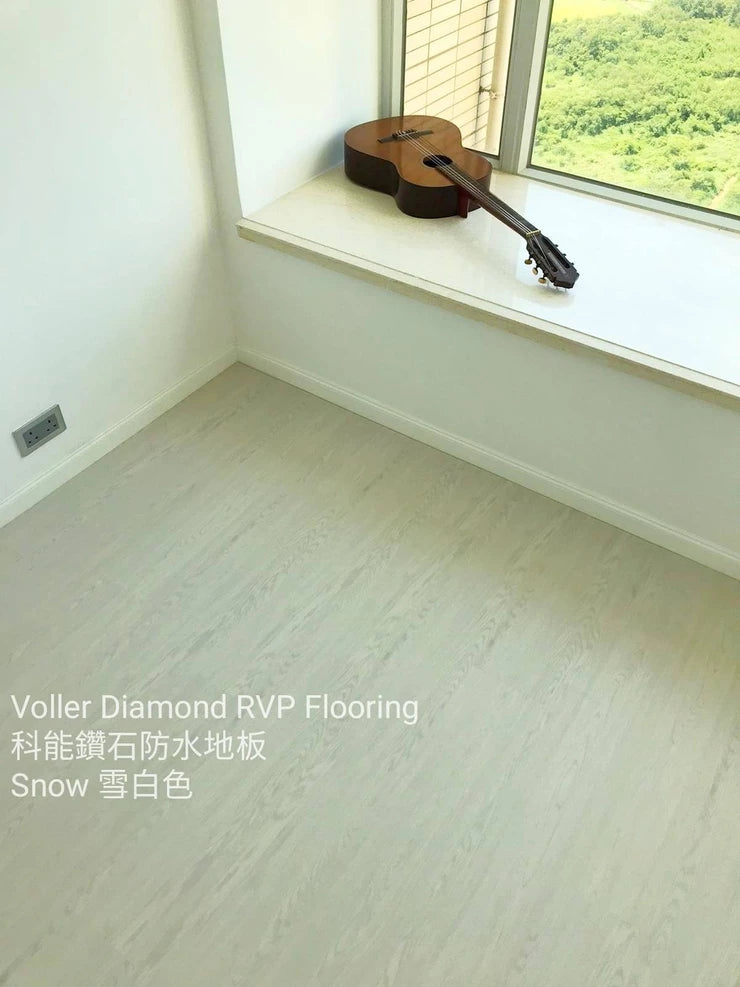 VOLLER Diamond RVP Flooring - Snow
VOLLER Diamond RVP flooring is a great value, first-class material, safe and environmentally friendly, and most importantly, the price is very affordable!

What I share today is Snow White colour of our RVP flooring, which is like a whitened solid wood flooring. It simulates the color difference of natural white wood. The white colour is a little gray, a little yellow and it can be super white too. After installation, the texture and color are harmonious and comfortable.