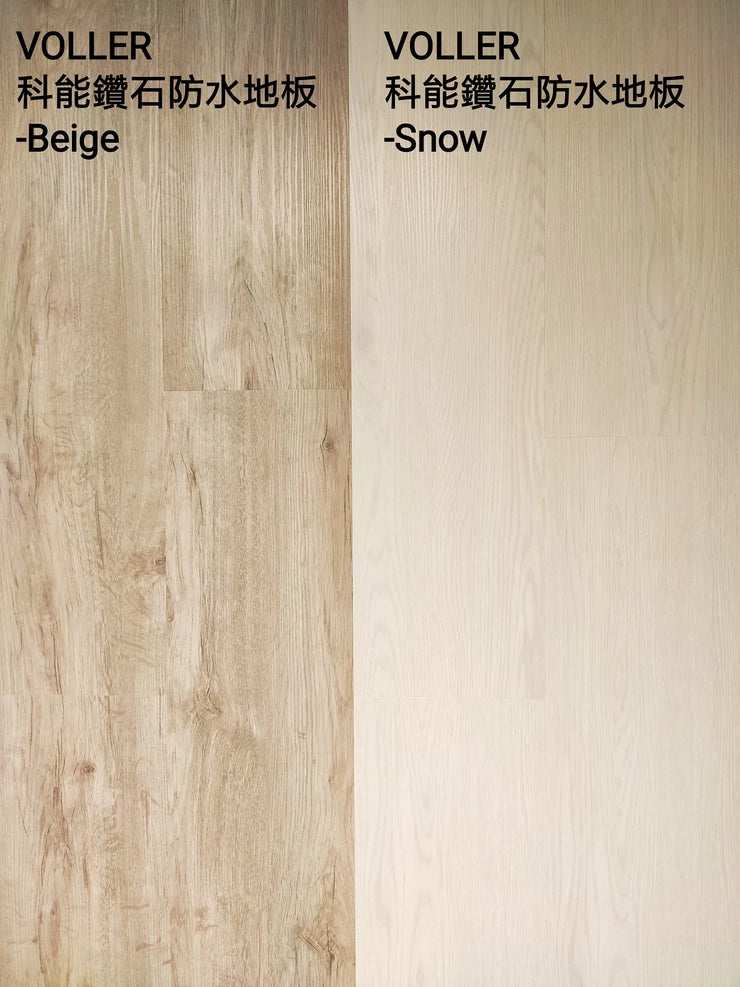 Wood or Stone pattern flooring?
VOLLER Diamond RVP Flooring has two series of Realistic Wood and Realistic Stone. The Realistic Wood series adopts the random cutting mode, which is randomly cut on a whole piece of wood grain film. The wood pattern has a lower repetition rate, more realistic, and a richer wooden texture. Whether it is residential or commercial, it is also beautiful practical and stylish.

VOLLER Diamond Waterproof Flooring is now on sale at a discounted price, welcome to visit the showroom!