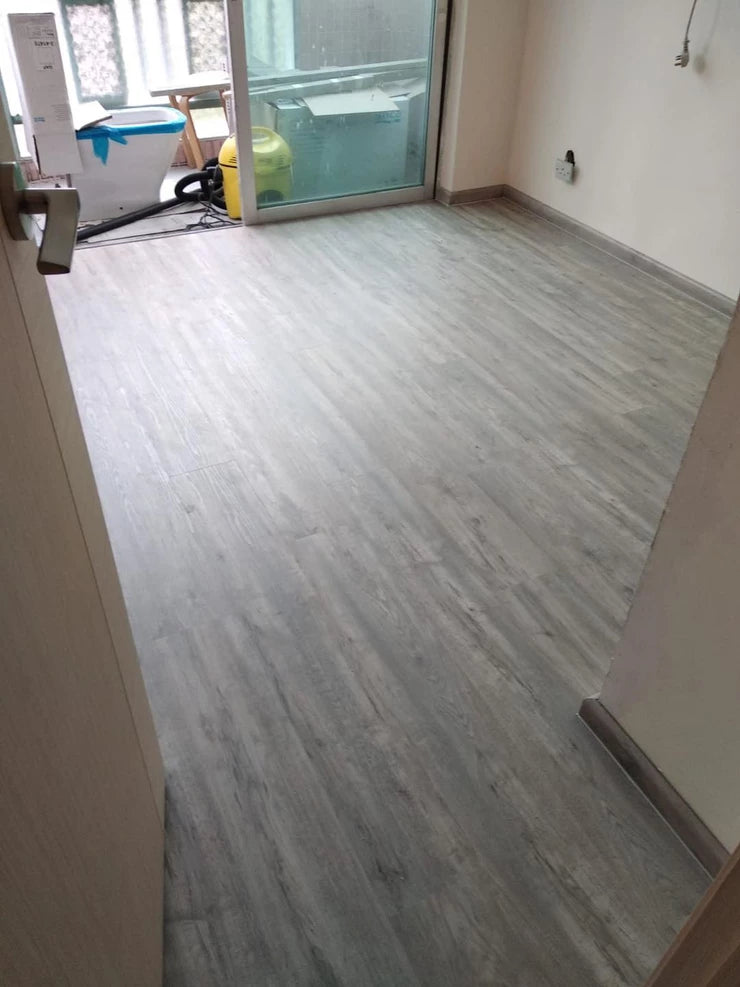 "Realistic Wood Series - Beige" under the sunlight
About the quality and performance of VOLLER Diamond RVP flooring, I have introduced it before, it is good, beautiful, the most worth buying, etc. I'm not going to introduced again.
Today, I will share a few photos, so that everyone can take a look at this color with a special style - "Realistic Wood Series - Beige"
This color is gray with brown and white, and the wood grain of the design is relatively large. Many young customers or designers want the room to be more stylish and distinctive, and they all love this color.
When viewing at night, the color of the flooring will be darker, and there is some oak-like brownish brown.

#no photo editing
#Exclusive 25-year structure warranty in Hong Kong
#One-year installation warranty 
#SGS test certification
#The only one in Hong Kong with the same color and pattern skirting board
# The only one in Hong Kong equipped with stairs nose

Feel free to visit our stores and see the real products!