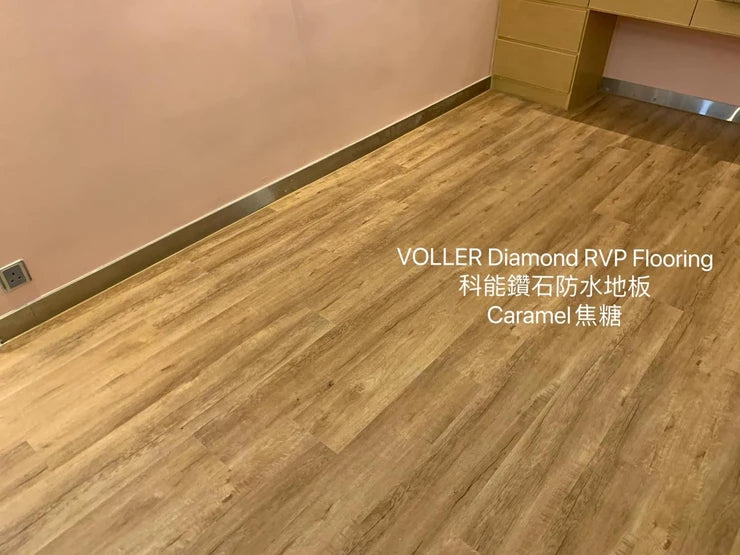 VOLLER Diamond RVP Flooring - Caramel
We have launched a few new colors at the end of 2020, one of the most popular is "Caramel"! 
Comparing with Red Oak colour, Caramel is more brown and the wooden pattern style is stronger. It can be said that red oak is more conservative, and caramel is more stylish. 
Today, our worker sent us a few "Caramel" photos and it looks good. Let's take a look.