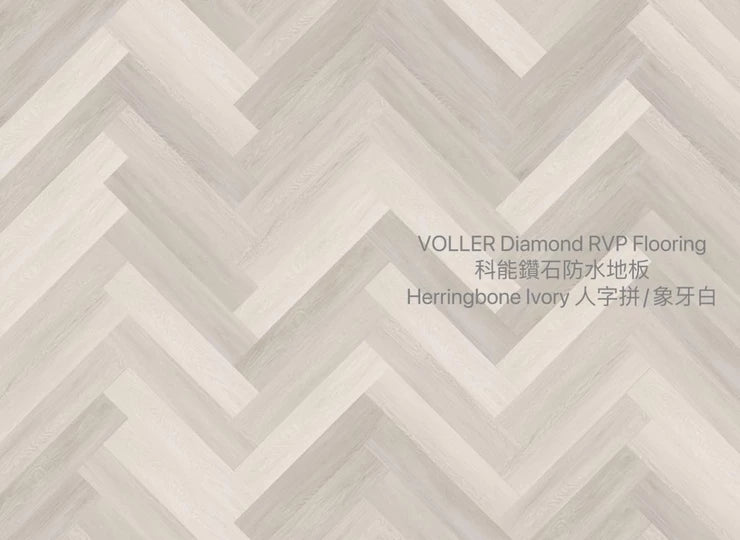 VOLLER Diamond RVP Flooring - Herringbone Ivory
The inquiry rate of our Herringbone series of VOLLER Diamond RVP flooring is always very high and we are happy to announce that it is available now! The first batch of the Herringbone series has three colors - Ivory, Golden Oak and Latte. 
Due to the flight / shipping container problem caused by the global epidemic, the launch date of Herringbone series have been postponed; but new batch of stock is finally on the way and target to arrive hong kong in next weekend!  We will inform you again after the display board arrives at the store.
Let's check out the picture first!